Do you ever feel like your fitness programs aren't good enough and that other trainers know it? No matter how long you've been in this industry, the last thing you want is to feel like you're that clueless trainer that clients and trainers are laughing about.
That's why I recently wrote an article for the Personal Trainer Development Center called "Is Your Fitness Programming Good Enough?"
In the article, I share what a program is and isn't, but more importantly, the seven principles to create the best workout routine and maximize your clients' results.
I also dive into:
- Why the first few minutes with your client are the hidden secret of all great programs
- Two powerful things you need to include in every program
- How bad trainers approach programming
- The one hidden thing that you need to change in every program to make it a GREAT program

Head over to the PTDC to read more about my 7 principles to stop getting laughed at by clients and trainers!
As always I'm honored and excited to have my writing on such a reputable site.
Finally getting to see it come to print was like...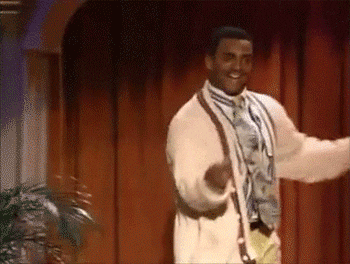 Hope you enjoy and have a healthy weekend!
Please reload
Kevin Mullins is an average guy doing above average things. He wakes up each day with the intent to put his best foot forward, to help others, and to have a little fun.
He is the author of the popular book Day by Day: The Personal Trainer's Blueprint to Achieving Ultimate Success, which is available on amazon.com now.
​
Kevin is a certified strength and conditioning specialist, Equinox Master instructor and trainer of ten years. He has over twenty thousand hours of experience under his belt.
​
He has been featured on the PTDC, PTontheNET, was named a Men's Health Next Top Trainer in 2014 and 2015, contributes to NSCA PT quarterly, and speaks at a variety of conferences.
​
Subscribe to the site and connect with Kevin. You will get a return email and access to some of his best work.
​
If you want to learn more about his journey: Click Here
Want to share your thoughts?